Commercial Custom Retail Luxury Glass Table Top Display Showcase For Jewelry Shop


People also liked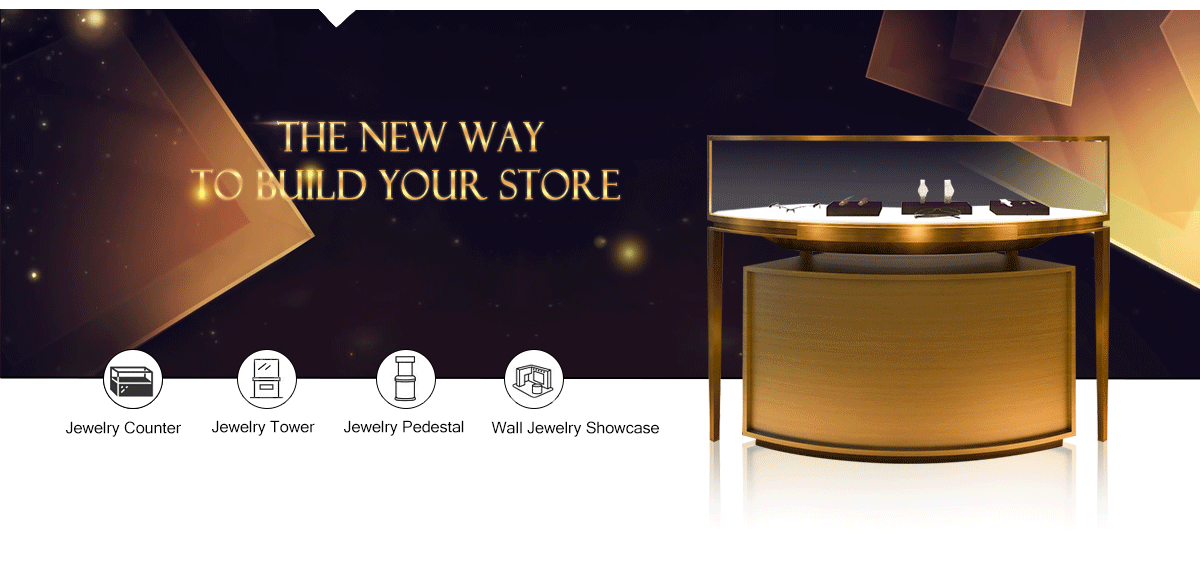 When built, renovated or remodeled your store, you might start the way these projects often do: with a tall stack of magazines and referrals for shopfitting professionals from people you knew. But after those piles of torn out pages failed to make your dream a reality, you felt stuck. Have you ever worried about how to design your store? Have you ever felt pissed off or dissatisfied with the design firms or manufacturers for their terrible design and products? Have you ever experienced a business slump for lack of branding and visual merchandising... There had to be a better way.
Jewelry Showcase Depot is a place to browse and save beautiful store photos. A place to find the right design and construction professionals. A place to connect with others to share and communicate. Jewelry Showcase Depot has become the most preferred brand that provides innovative design, artfully production, field installation and considerate services around the world.
Whether you are starting a complete store remodel or just looking for the perfect jewelry showcases, our professionals is here to help. And when you are ready to start your project, Jewelry Showcase Depot is the best way to get inspired, discover products and to find and collaborate with our perfect designers and project managers.
At Jewelry Showcase Depot, we deliver custom solutions to our clients commercial interior and display needs. We design and build one-of-a-kind displays and environments in wood, metal, stainless steel, solid surface or any combination, incorporate the latest technologies and provide turnkey services for the retail markets. We fabricate jewelry showcases worldwide, allowing us to deliver the right solution to your project. For over 20 years, Jewelry Showcase Depot has been a preferred partner of the world's leading brands to deliver their flagship stores and global store fixture rollouts.

Jewelry Showcase Depot's decades of experience in retail design, vast material expertise and fabrication capabilities is an asset to our clients and allow us to create anything you can dream up. What we do is not only to save your time and money but also takes extra care to ensure your project is an absolute success. Warranties can be developed on a design basis to support your stores and protect your investment.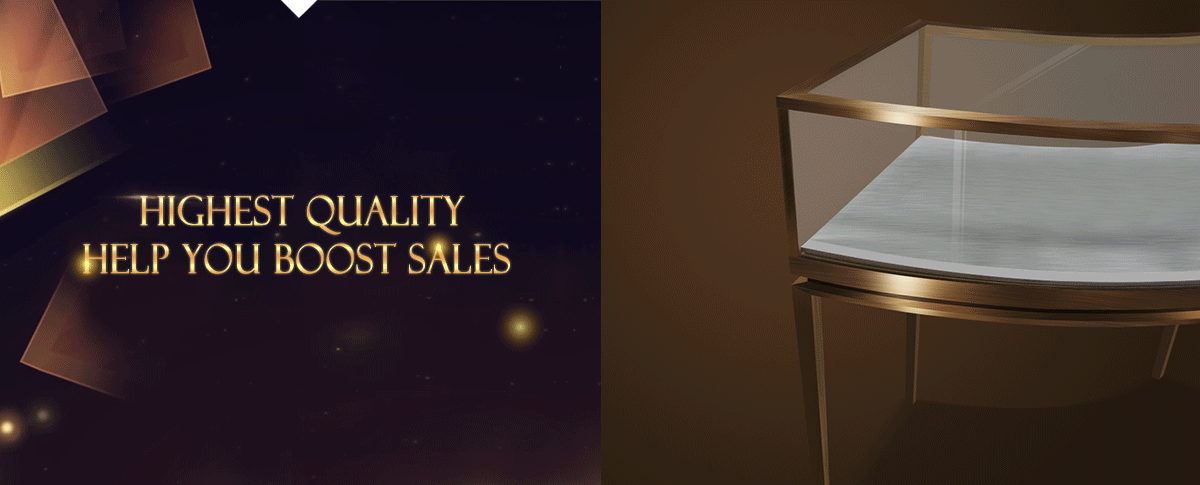 Jewelry Showcase Depot's in-house metal capabilities which includes the paint, powder, brushed, plated that provides a single-source jewelry showcase fabrication solution. And no matter Water Based, Lacquer, Stains or High Gloss wood finishing, we can make it artfully done with highest quality and enhance your sales.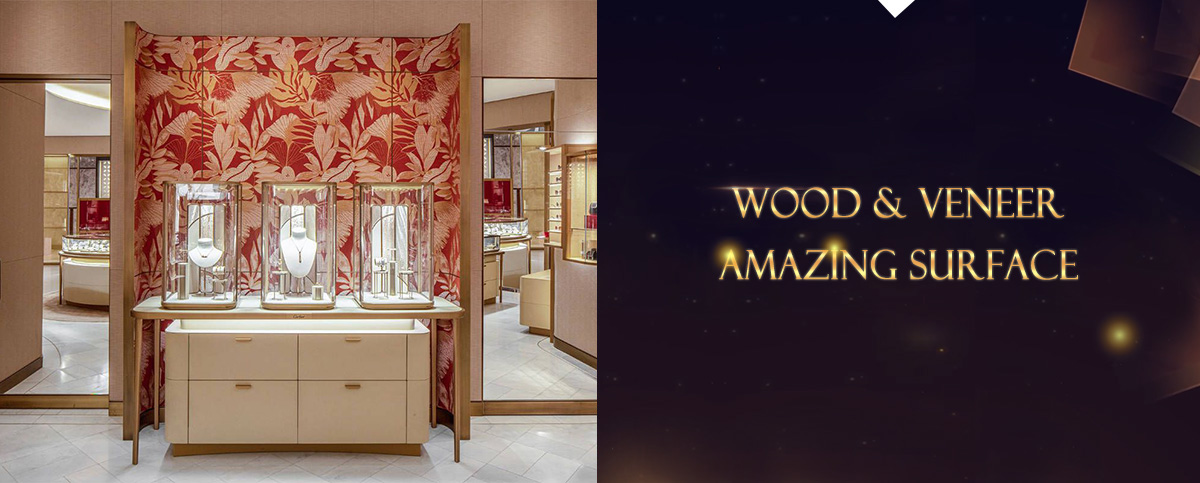 In addition to your laminates or wood cabinetry, Jewelry Showcase Depot specializes in custom solid woods and wood veneer. The ability to blend stainless steel with the wood and solid surface is necessary to delivering the retail experience your brand needs. You can count on us to provide you with quality displays that enrich your customers experience and display your product beautifully. The timelessness of wood is something that we take pride in capturing and our experienced craftsmen and wood finishing professionals allow us to deliver on your vision.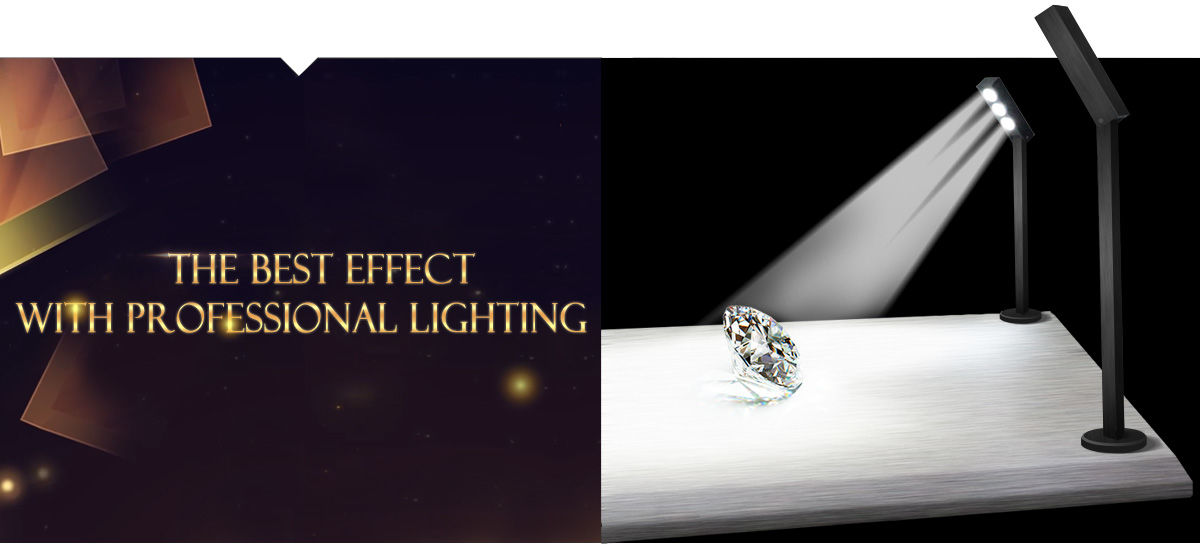 Jewelry Showcase Depot's global relationships with leading providers of digital and lighting solutions, and our UL Certification, allow us to provide state of the art jewelry store fixtures. We use different lighting to showcase the feature of products accordingly because we believe the good lighting is half done in your jewelry showcase display.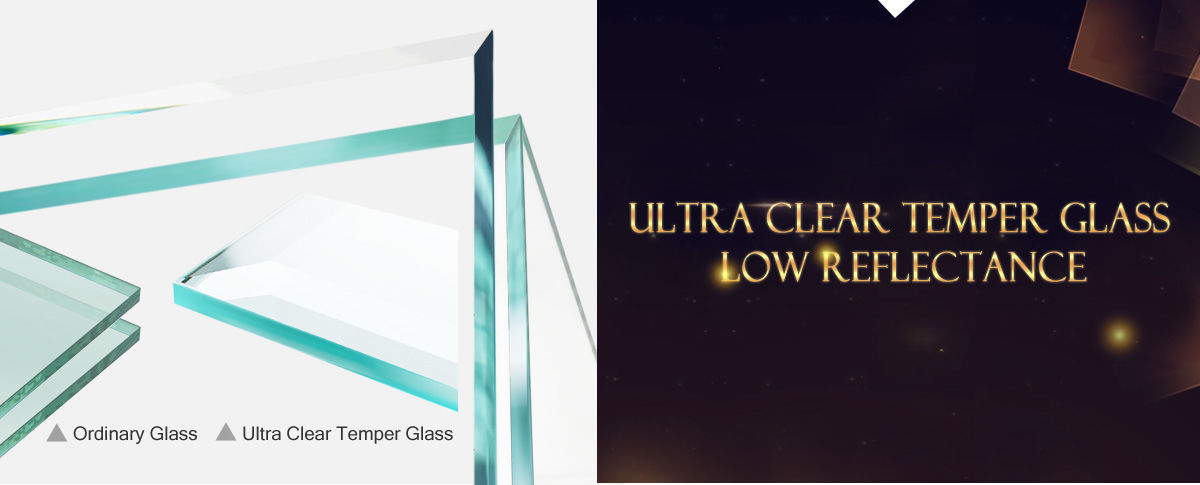 Jewelry Showcase Depot's ultra clear tempered glass with low reflectance can ensure the best display effect and keep it safe when the glass is broken. The ultra clear glass has the excellent transmittance that can ensure the best display effect and make your products more attractive.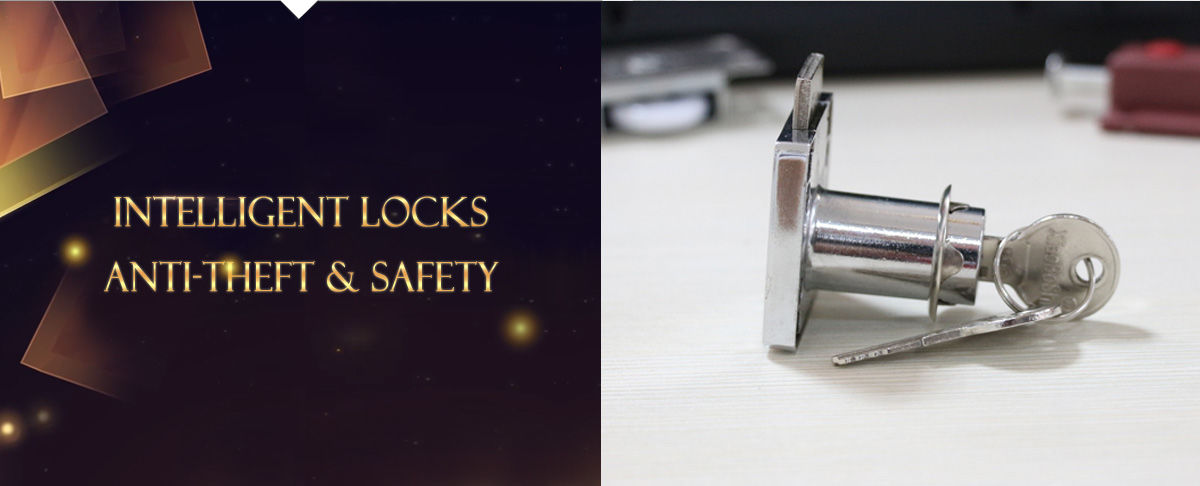 Jewelry Showcase Depot source the high end locks from top brands around the world to protect your jewelry display cabinets from theft. We also develop intelligent locking system that easily open by swiping smart card.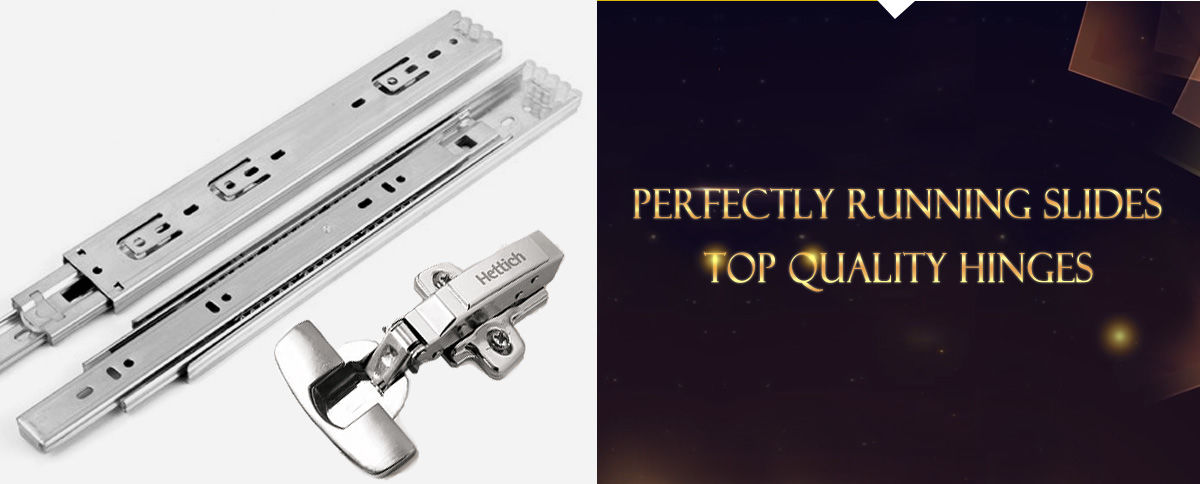 Jewelry Showcase Depot's hardware accessories will never let you down. Due to the strength of our partners that we invested in, you will find our quality and pricing for your display needs to be as competitive. We also source running slides and hinges from the world's top brand like Hettich to keep the quality of whole jewelry showcases meet or exceed your expectation.
Need jewelry showcases that meet your environmental initiatives and lower your costs? Jewelry Showcase Depot utilizes global trends, materials, and manufacturing techniques around the world, with over decades of experience and strong partnerships with vendors and works with interior design companies to create more sustainable, branded store fixtures that outperform the competition while saving you money. Luxury jewelry showcases are desired more as value-added investments than for their inherent beauty or craftsmanship.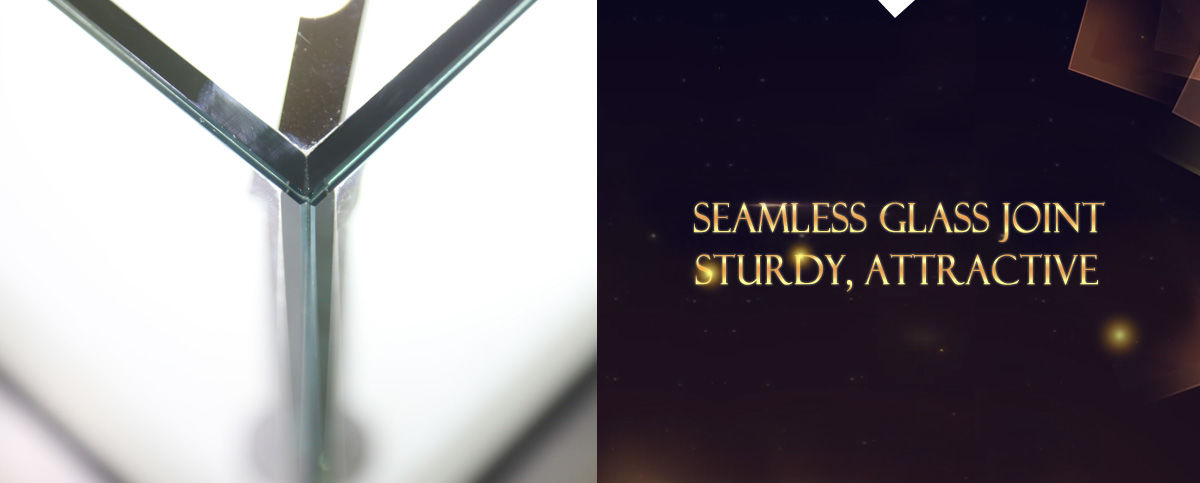 With the cutting-edge glass joint technology by Jewelry Showcase Depot, we can make the glass joint that looks seamless. Our vast material expertise and fabrication capabilities allow our clients to dream big with their brand's instore experience. At our core, we are experts in wood, metal and veneer surface and through our close network of partners in acrylic, glass, vinyl. Our engineers and material experts will work with you to develop a one-of-a-kind store fixture package or environment consisting of wood, metal, glass, fabrics, stone, solid surface or any combination, and apply a custom finish, etching, and incorporate digital elements. Finally, we provide custom finish development, finish matching and unique techniques to differentiate your brand environment. Source wide selection of highest quality commercial retail jewellery shop display showcases at factory direct price now.
Commercial Custom Retail Luxury Glass Table Top Display Showcase For Jewelry Shop
Jewelry Display Table-Commercial Custom Retail Luxury Glass Table Top Display Showcase For Jewelry Shop
Jewelry Showcases-Commercial Custom Retail Luxury Glass Table Top Display Showcase For Jewelry Shop